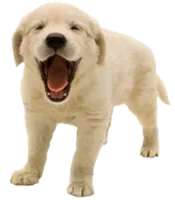 In your search for a veterinary facility, we believe you should expect high quality care as well as great service. Our goal has been to assemble a veterinary health care team committed to providing exceptional client service and veterinary health care. We are a family owned and operated veterinary hospital serving Livingston County for 25 years. We look forward to meeting you and your pet!

Your pet's annual vet check-up will include a physical exam. Our doctors will make recommendations for vaccinations/heartworm/ flea and tick prevention based on your pets lifestyle. Be sure to let us know of any travel you do with your pet and if you have any special concerns. It's always a good idea to write questions before your visit so you don't forget. Technician appointments are available for some series vaccine appointments, toenail trims/anal glands, as well as other rechecks that the veterinarian has approved.

Emergency appointments can be stressful for you and your pet. Please try to remain calm, this will help your pet as they often feed off our emotions. We may ask to take your pet into the treatment area for a veterinarian's immediate evaluation. A staff member will discuss your pets history and be there to answer questions.
Our veterinarians and staff want the best for you and your pet, if your pet requires the input of a specialist we will help facilitate the transfer.