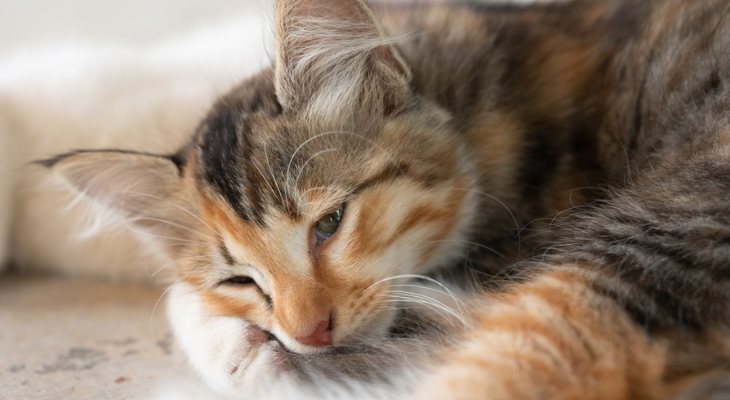 Thanks to Pet Insurance, Vet Care Doesn't Have to Break the Bank
Unexpected veterinary bills can quickly drain your bank account or emergency fund. Since you never know when disaster will strike, pet insurance helps you ensure that your companion receives the care it needs without straining your finances.
Why Pet Insurance Is a Good Idea
Your pet may be healthy now, but what about next month or next year? Illnesses, infections, and injuries happen without warning and can be costly to treat. If you don't have pet insurance, you may need to use funds earmarked for household expenses or rely on credit cards to pay veterinary bills. When you have pet insurance, your budget won't take a hit due to an unexpected bill.
Pet insurance also offers peace of mind. When you know your pet's health care needs are covered by insurance, you won't have to make a difficult decision about whether you can afford a particular treatment or procedure.
Veterinary care can be expensive, particularly if your pet is injured or has a complicated condition or illness. Even a seemingly minor problem like a stomach issue can be more expensive than you expected. According to the Healthy Paws' Pet Insurance 2019 Cost of Pet Healthcare Report, treatment of a stomach problem could cost as much as $29,000, depending on the treatment. Stomach problems were the top reason both dogs and cats visited the veterinarian based on the report's findings.
During your pet's treatment, the veterinarian may need to analyze your furry friend's blood, take X-rays or ultrasounds, perform endoscopies or surgery, or prescribe medication. Your bill increases with each test, procedure, or medication your pet needs.
Although treatment of a stomach issue could cost tens of thousands of dollars in an extreme case, most pet owners will only pay a few thousand dollars. Of course, a $2,000 bill may easily derail your budget if you don't have pet insurance.
What to Look for When Buying Pet Insurance
When you're comparing pet insurance plans, take a look at:
Coverage. Does the plan cover well visits in addition to accidents and illnesses? If well visit coverage is available, will you need to pay more for it? Does the policy list specific conditions and injuries that will be covered, such as cancer, parasites, broken bones, ingestion of foreign objects, etc.? Does it cover routine vaccines?
Exclusions. Are certain conditions excluded from the coverage? What about chronic and long-term diseases and conditions? Will the policy cover care for your pet's diabetes or hip dysplasia? In some cases, insurers may cover new illnesses and injuries, but might exclude pre-existing illnesses or chronic conditions.
Reimbursements. Most pet insurance plans reimburse you after you pay veterinary bills. You'll need to pay the veterinarian with cash, check, or a credit card, then wait to be reimbursed. Ask the company how long it takes to provide reimbursements and what percentage of your costs will be covered by the plan.
Premiums and Other Charges. How much will you pay for the coverage? Are there co-pays and deductibles? Will the premiums go up every year? Will you pay more as your pet gets older? How often are premium payments due?
Breed Coverage. Does the insurer cover your pet's breed? If the breed is known to have many health risks, the insurer may choose to decline coverage or not offer coverage for specific conditions.
Veterinarians. Can you use the insurance at any veterinary office you want? What if your pet needs to see an emergency veterinarian? Will the policy cover emergency visits to other veterinarians or trips to veterinary specialists?
If you're having trouble deciding between two plans, check out Money's list of 10 best pet insurance companies or call the veterinary office. The staff may be able to offer information about companies that offer the best coverage or promptly reimburse their clients for expenses. Contact our office if you have any questions about pet insurance or your pet's health.
Sources:
AVMA: Do You Need Pet Insurance?
Money: 10 Best Pet Insurance Companies of July 2022, 7/7/2022
Healthy Paws Pet Insurance 2019 Cost of Pet Healthcare Report