Welcome to Towne & Country Animal Hospital
Your Veterinarian in Brighton MI
Call us at (810)-220-1079
Pet Emergency? Call us right away at (810)-220-1079!


Towne & Country Animal Hospital opened in 1994 offering Livingston County its first and only emergency and routine veterinary care facility.
In 2004 we moved to our current location, our larger hospital enabled us to expand both our services and staff.
Routine pet care appointments are available from: 9am-7pm Monday-Friday and 9am-5pm Saturday & Sunday

Emergency services are available from: 7am-9pm Monday-Friday and 9am-7pm Saturday & Sunday. We routinely triage emergency patients (most critical are seen first) so please call ahead to avoid long wait times.
Click to call: 810-220-1079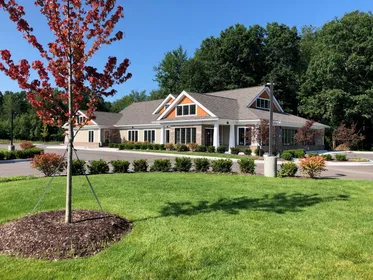 We are expanding again!
Our new location in Hartland is now open and accepting appointments on Mondays, Tuesdays, Thursdays and Fridays beginning in January 2020. Call our Brighton office for more information.


New Client Form
If you are visiting us for the first time, please fill out our new client form (located in the new patient center) and submit it electronically.
Please bring any previous medical records along with current medication including heartworm, flea/tick prevention and any supplements your pet is currently taking. If your pet is exhibiting any odd behaviors please take a video for us to review at your visit.
If you wish to forward records in advance, our email is [email protected] and our fax number is 810-220-7996.
We received the People's Choice Award for The Best Veterinary Hospital in Livingston County in 2019
Thank you for voting for us! We love being your pet's vet and will strive to continue to be the best.
Thank you for visiting us online. We're always available for questions regarding your pet's health, so please contact us with any concerns
---


Brighton Veterinarian | Towne & Country Animal Hospital | (810)-220-1079
4343 Old US 23
Brighton, MI 48114